Information for Donors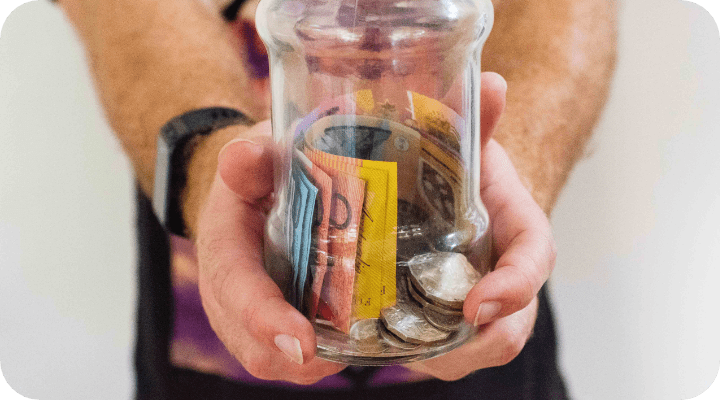 Giving Guide has been created for donors, to enable you to feel more confident in your choice to donate to charities. We want to help donors find local charities, close to their heart, and increase the impact of donations.
Below is a list of Frequently Asked Questions (FAQs) where you can find helpful tips and learn more about our features.
If there are topics or questions that have not been addressed, please let us know and we will attempt to provide an answer as soon as possible.
Building trust with our users is important to us. If there are inconsistencies, confusing statements or errors please let us know.
Frequently Asked Questions (FAQs)
Q1. Where does Giving Guide get the charity's information?
All data is currently sourced from The Australian Charities and Not-for-profits Commission (ACNC) and the Australian Business Register (ABR).
Q2. Is this the most recent information, when is data updated?
Giving Guide is updated fortnightly or as needed to reflect the latest version of the ACNC charity register.
Q3. Is the information valid?
All information currently displayed on Giving Guide is collected from the ACNC & ABR websites. Our articles are based on evidence and other articles. If you find any discrepancies, please inform us so we can remedy the situation.
Q4. Why doesn't the specific charity I'm looking for come up in the search results?
There could be a few reasons for this.
1. If the charity is new, It may not be listed on the ACNC charity register, therefore it will not be listed on Giving Guide.
2. Kindly check the spelling and/or ABN and search again.
3. The organisation you are searching for may be a Not-for profit and not a charity.
4. It is possible that the ABN number of the charity has been entered into the ACNC registry incorrectly. This may be remedied over a few weeks, but if the charity still doesn't appear. Search directly on the ACNC website.
Q5. If a charity is located in my postcode does it run its programs there as well?
Not necessarily. In some cases the charity location may be a head office. Services may or may not be offered in that locality. It's worth exploring the charity further to confirm it's community reach.
Q6. How do I find a charity by location?
The location search gives you the flexibility to search by city, suburb or postcode. It also lets you search by the charity's main activity, who it benefits and other attributes.
Q7. If I donate to Giving Guide what will it go towards?
Currently Giving Guide provides a breakdown of charitable revenue that is currently available per the ACNC. Giving Guide aspires to improve the awareness, reputation, governance and financial responsibility of Australian charities. We pursue this mission by presenting information, analysis and evaluation to enhance the public's perception of charitable organisations and their effectiveness. This is what your donations will be used to achieve.
Q8. Can I donate through Giving Guide to a charity?
Currently, we do not manage donations to charities. We bring together publicly available facts to support you in making the right choice for your charity donation. If a charity has a website please find the link on their charity page and give to them directly.
Q9. Why don't you show the administration cost of charities?
All the data published on Giving Guide comes from information charities have provided to the ACNC and ABR. Administration costs are not currently a requirement from the ACNC. Giving Guide is currently exploring ways of sourcing this information in order to help the donor give with even greater confidence. Please see the article on "The Overhead Myth" to further explore this question.
Q10. Why do some charities have no financial information?
All financial information published on Giving Guide is from information charities provide the ACNC as part of the registration or annual reporting requirements. Some charities are exempt from providing financial information. For specific details please refer to www.acnc.gov.au
Q11. I'm searching for charities helping communities overseas without much success. Why?
A number of registered charities based in Australia provide services to communities overseas. You can search by country with the location search and programs search functions. These should give you a list of charities that work in the particular country you are wanting to support.