Find a Charity
Giving Guide wants to make it easier for donors to find charities they would like to support. We have proposed a few different ways to find a charity in Australia. Please give them a try.
About Giving Guide
Giving Guide is helping donors find Australian charities and increasing trust in the Australian charity sector. We intend to make it easier to find charities close to your home and to your heart.
Giving Guide has utilised the Australian Charities and Not-For-Profit Commission's (ACNC) Annual Information Statements (AIS) submission data since 2013.
About Us
Declining Trust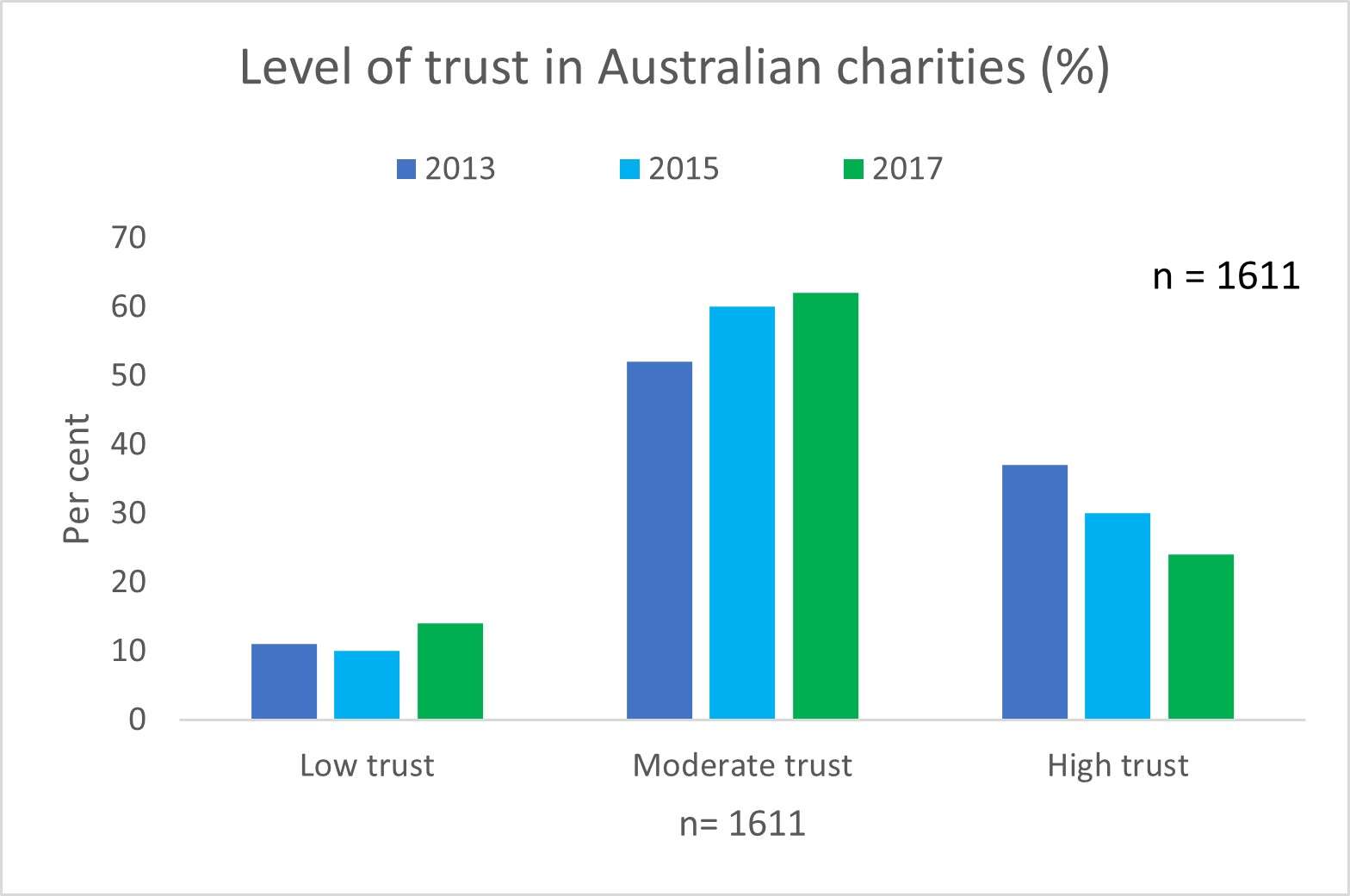 Declining Trust
Giving Guide has been created for donors and charities to build trust within the sector. We want to help increase the impact on society by increasing the exposure of charities to donors. The state of reporting, legislation, red tape processes and the level of trust all need to be improved. We don't want to create further burden, but this would already be accomplished if it were easy.
Our intention is to introduce a higher level of accountability by charities to the Australian public and address donor concerns. We don't have all the answers, but we think the current situation has room for improvement. If you are interested in contributing to our mission please get in touch.
Further Information
Information for Charities
Giving guide wants to work with charities and improve the charity sector in Australia. Prompted by the decline of trust in the sector, we want to improve the relationship between donor and charity through transparency and accountability.
Find Your Charity
More Information
Giving Guide: Check it out through the inbox
Please get in touch, let us know your thoughts on how we can improve, change or fix the site to make it more user friendly. Also receive updates and notifications about Giving Guide.